Security Services ...serving the Chemung County, Elmira, Corning, Bath, Fingerlakes Region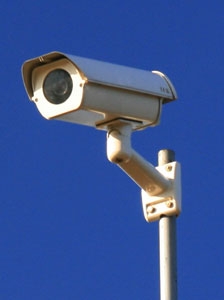 Corning Investigative Services has, and continues to supply security services to a varied field of clients.
Private citizens have used our services for everything from residential security and personal security for individuals or their entire family, as well as special occasions and weddings, to mention a few.
Corporate requests have been and continue to be met, including but not limited to V.I.P. and executive protection, large surveillance details, electronic security/surveillance requests and drivers.
Small businesses and Not-for-Profit organizations have utilized Corning Investigative Services as highly visible security providers and as a discreet, out of sight security application.
C.I.S.'s large pool of highly experienced current and retired police officers brings our clients a superior product that has proved very successful.
Electronic equipment designed for remote viewing of persons, locations and vehicles both stationary and mobile, is available for each case as needed and enhances the overall results when combined with highly trained and trusted members of C.I.S.
Corning Investigative Services offers on-site security for municipal courts, construction sites, gas lines and wells, warehouses, large residential and corporate complexes.
Twenty-four hours a day, seven days a week in any location, C.I.S. can offer a cost-effective, common sense solution to your security problems. We are a privately owned partnership that can supply highly skilled professionals who we know personally, in numbers we feel can meet our clients' specific needs.
We feel one of our strongest selling points is our reputation. We gladly supply references to our potential clients once we have the opportunity to meet you.